The Social Profile Widget lets you add social link anywhere on your page. It includes the large amount of social icons to use throughout the page and also you can fully customize the appearance of your social icons.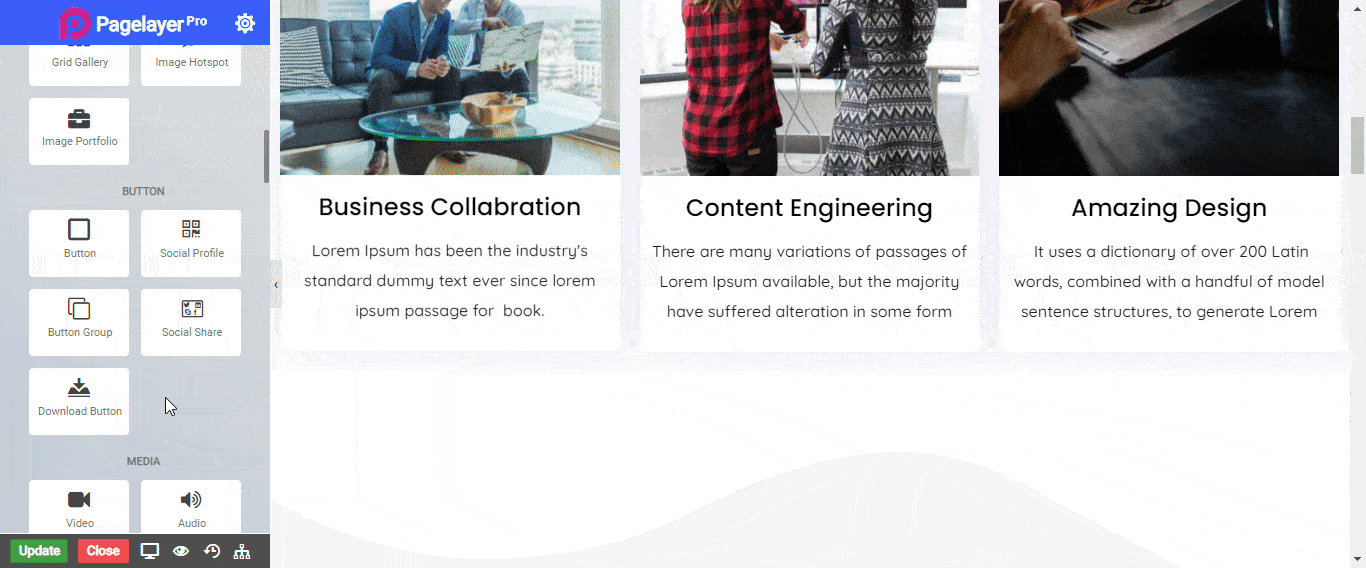 Social Profile
Social : Click on Add New Name Item button to add new icon for social profile, choose the Social Network icon of your choice, and enter a link URL to the social network.
Layout
Background Shape : Choose the background shape around the icon from Circle, Square and Rounded
Alignment : Align your icon to Left, Right and Center
Layout : Choose the social profile icon layout to Horizontal or Vertical
Space Between : Choose the required space between the icons
Icons
Size : Set the size of icon
Color : Select official color of icon or you can customize the color of icon by selecting Custom option, If you want to give hover effects on icon then select Hover State to give specific styles.
Normal
Border Type : Set the border type
Border Color : Set the border color
Border Width : Set the border width
Border Radius : Set the border radius
Hover
Hover Speed : Set the required time to apply the effects on mouse hover
Animation : Choose the type of animation from the given options available in the drop down
Border Type : Set the border type
Border Color : Set the border color
Border Width : Set the border width
Border Radius : Set the border radius
NOTE - In advance option tab . Do more styling to the Social Profile Widget.To know more about advance option tab. CLICK HERE