Experience the simplest way of designing with Pagelayer Editor
Pagelayer editor gives you the abitlity to build website(s) without any need of developer skills
No coding skills ? No web-design experience ? No problem ! Our innovative visual builder empowers any user to create awesome, modern websites.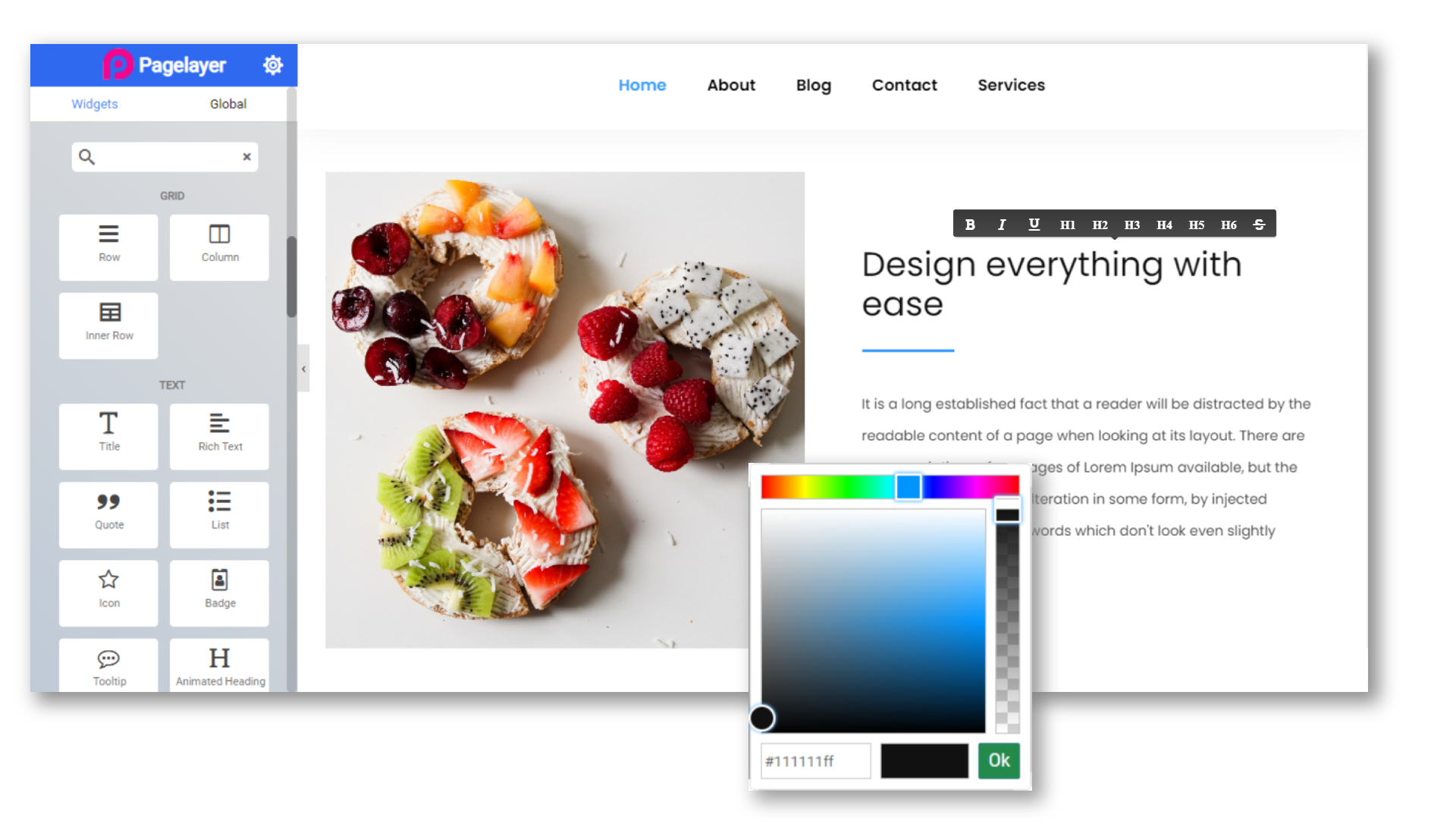 Change the way of building your website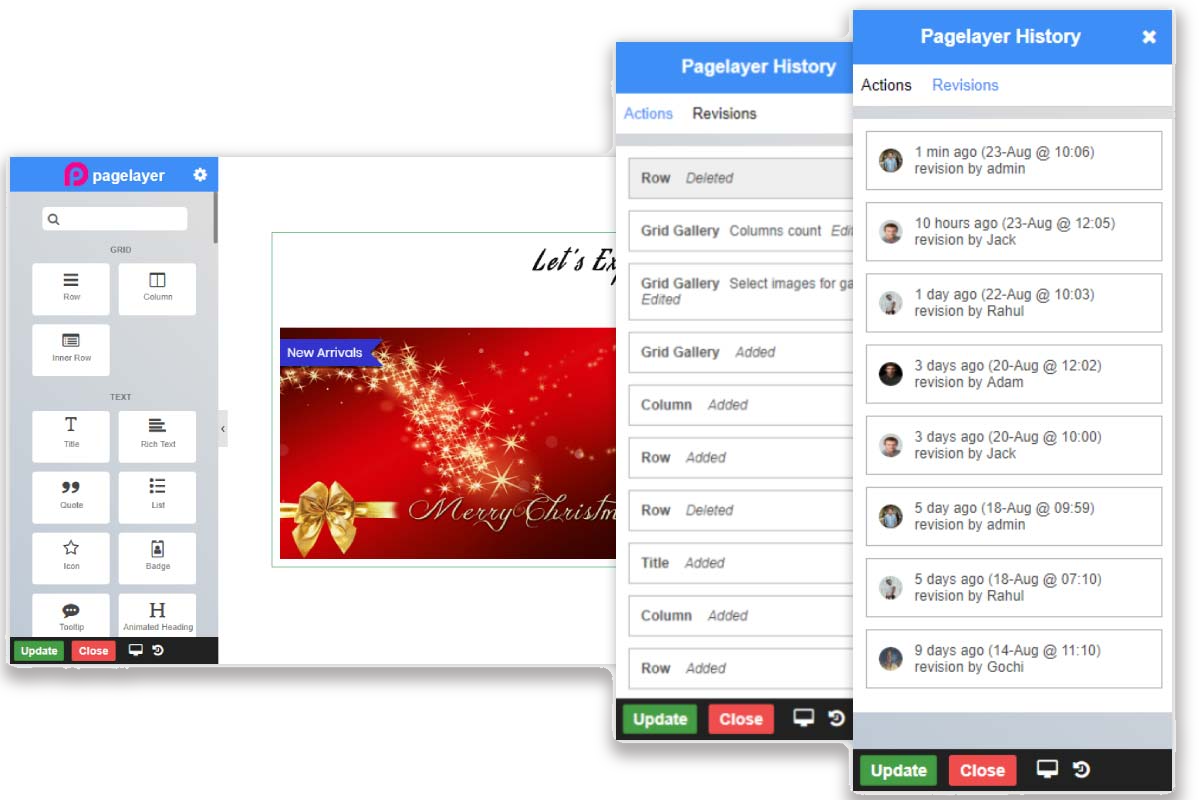 Easily Undo, Redo your changes and travel through all your editing history with Revision.
PageLayer gives you control to design your website for small devices using the resonsive mode.