Information on Buying a License
We would like to thank you for considering to buy a Pagelayer Pro License. Pagelayer Pro is packed with loads of features that are not even present in our competitors software. Buying a license is a piece of cake and your license is activated immediately! You can choose the Type of License and find information on the pricing at our Pricing Page.
How to Buy a License ? The following are the simple steps to purchase a license :
Login with your Softaculous account
You will need a Softaculous account to purchase the license.
If you do not have a Softaculous account create one by clicking on the Sign Up tab on the client center login page.
If you already have a Softaculous account simply login to the client center.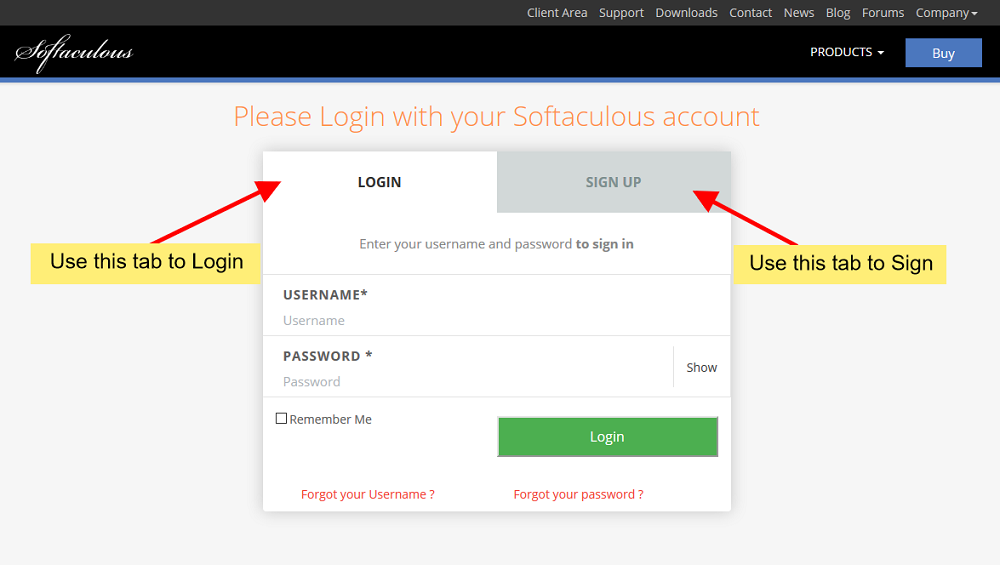 Place the order
Once you have logged in, from the left menu click on Pagelayer -> Purchase Pagelayer
Choose License Plan : We have various plans to suite your needs. You can have a look at our plans on our pricing page
Click on the Purchase Pagelayer button at the Bottom of the Form.
Review the Invoice
Once you submit the purchase form a Proforma Invoice will be created and you will be redirected to the invoice page.
You will need to pay the invoice and then your license will be activated.
You can pay the invoice via PayPal or use your Credit/Debit card for the payment.
Make the Payment
After you choose the payment method you will be redirected to our payment processor where you need to fill in your card details and follow the steps to complete the payment.
Complete the order
Once the payment is completed you will be redirected back to Pagelayer Client Center and your license will be activated.
You can now download and install Pagelayer Pro in your WordPress site(s).
Note : If Pagelayer Pro is already installed on your server you can Refresh the license details.
We hope that the process to Buy a Pagelayer License was easy.
If you have face any issues or have doubts you can always contact us at support[at]pagelayer.com