The Navigator can use for navigating the user at which widget is working and Search from navigator.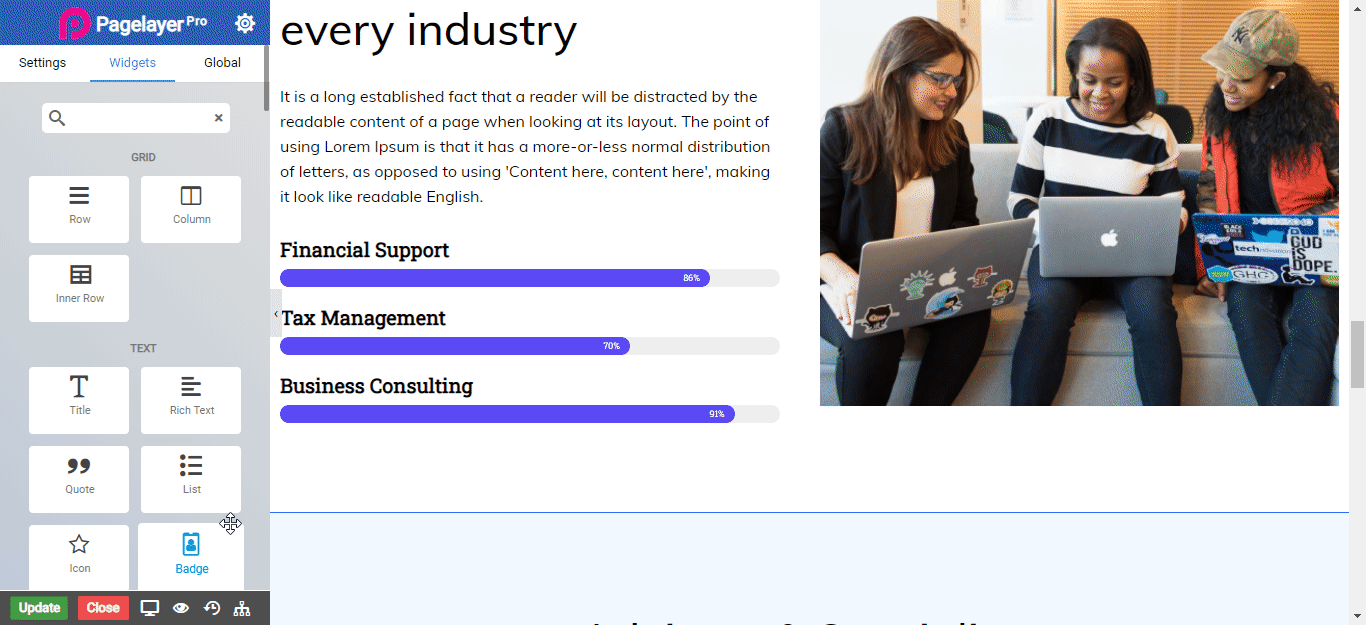 Clicking on navigator icon it will show the section list in section list we can see the widget that can been edit or delete.
How to use Preview Changes
The Preview Changes before clicking on Eye Icon just click on Update Button then Click on the Eye Icon to See the Changes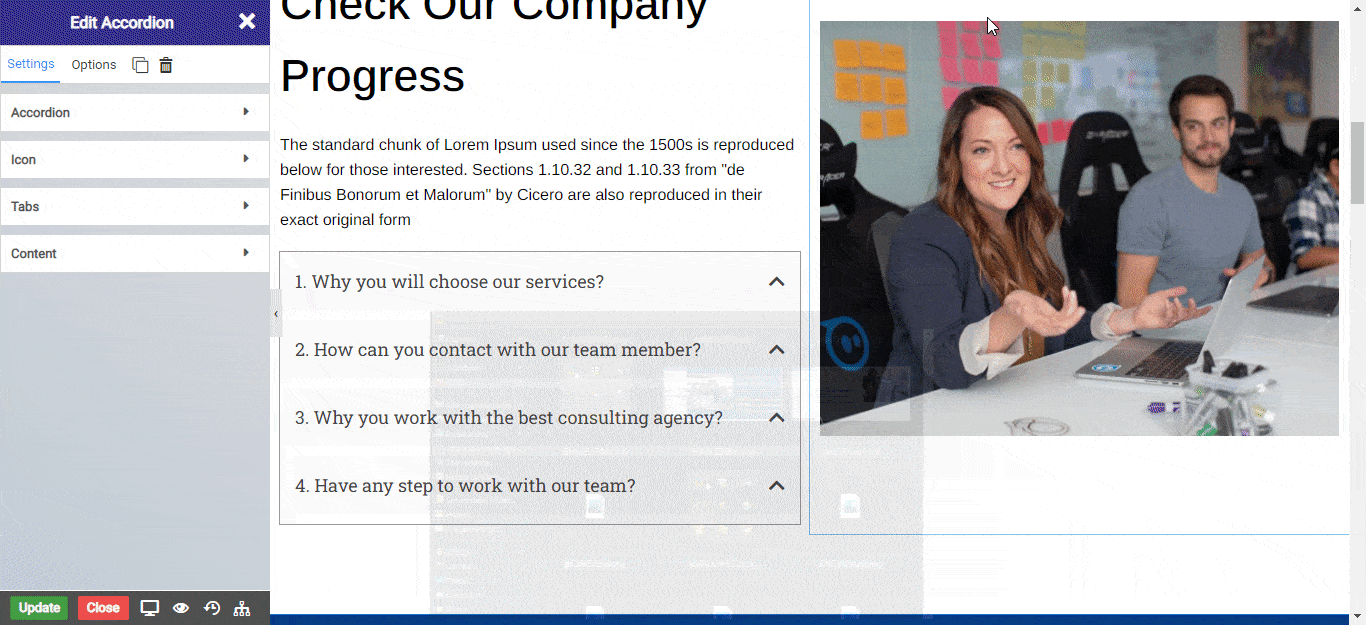 Before Clicking on Eye Icon click on Update .Then Click On Eye Icon and see live changes
NOTE - Before click on update and then Click on Eye Icon to See your Changes.