The 
Animated Heading Widget
 allows you to add a heading with animation. This widget contain most of the heading animation which are used most of the time.
The following is a GIF video to show you how to use the animated heading widget and the various options available :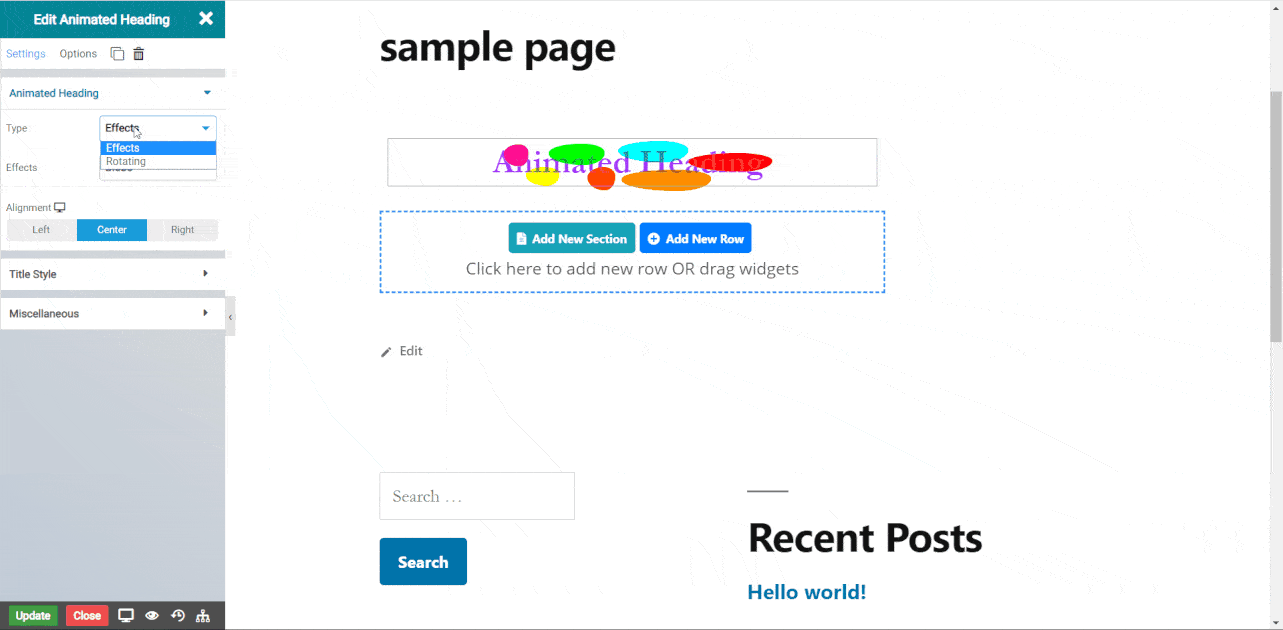 The following is a animated heading widget :
Type : There are 2 types - Effects and Rotating headers.
Effects : Various effects are available. If you choose Effects type above then you have Blobs, Stroke and Shadow. If you choose Rotating Type then you have Rotate-1, Rotate-2, Rotate-3, Loading-Bar, Slide, Clip, Zoom, Scale, Push.
Alignment : Choose the alignment of the heading from Left, Center, Right.
Title : The title text.
Rotate Text : Comma separated values of Rotating Text.
After Text : Any text after the rotating text.
Typography : Set the font and text style of heading text.
Color Or Gradient : You can also set the color or give a gradient to the text.
Rotate Color : The color of the Rotating text.
Blob 1-7 Color : Color of various blobs you can choose if you have chosen the blob.
NOTE
-
In advance option tab . Do more styling to the Animated Heading Widget. To know more about advance option tab. CLICK HERE