The 
Splash Screen Widget
 allows you to embed a welcoming screen means it shows a dialog box when page loading is completed just like a Modal with full customization.
The following is a GIF video to show you how to use the splash screen widget and the various options available :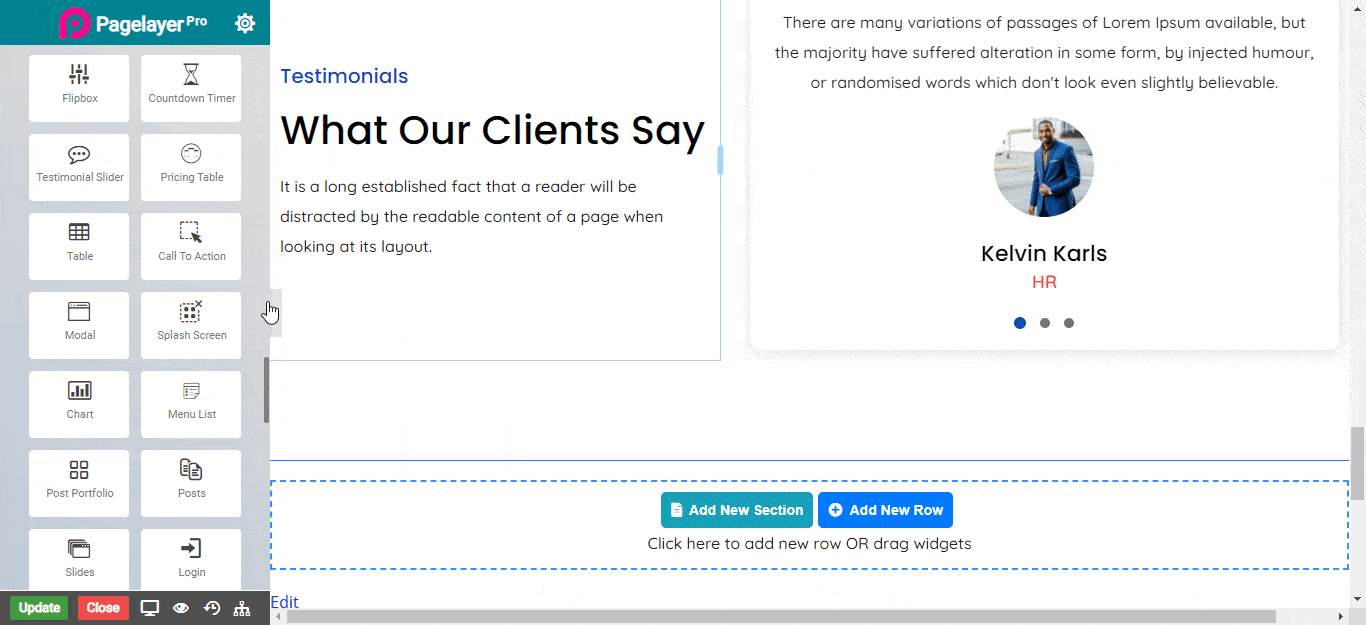 The following is a splash screen widget :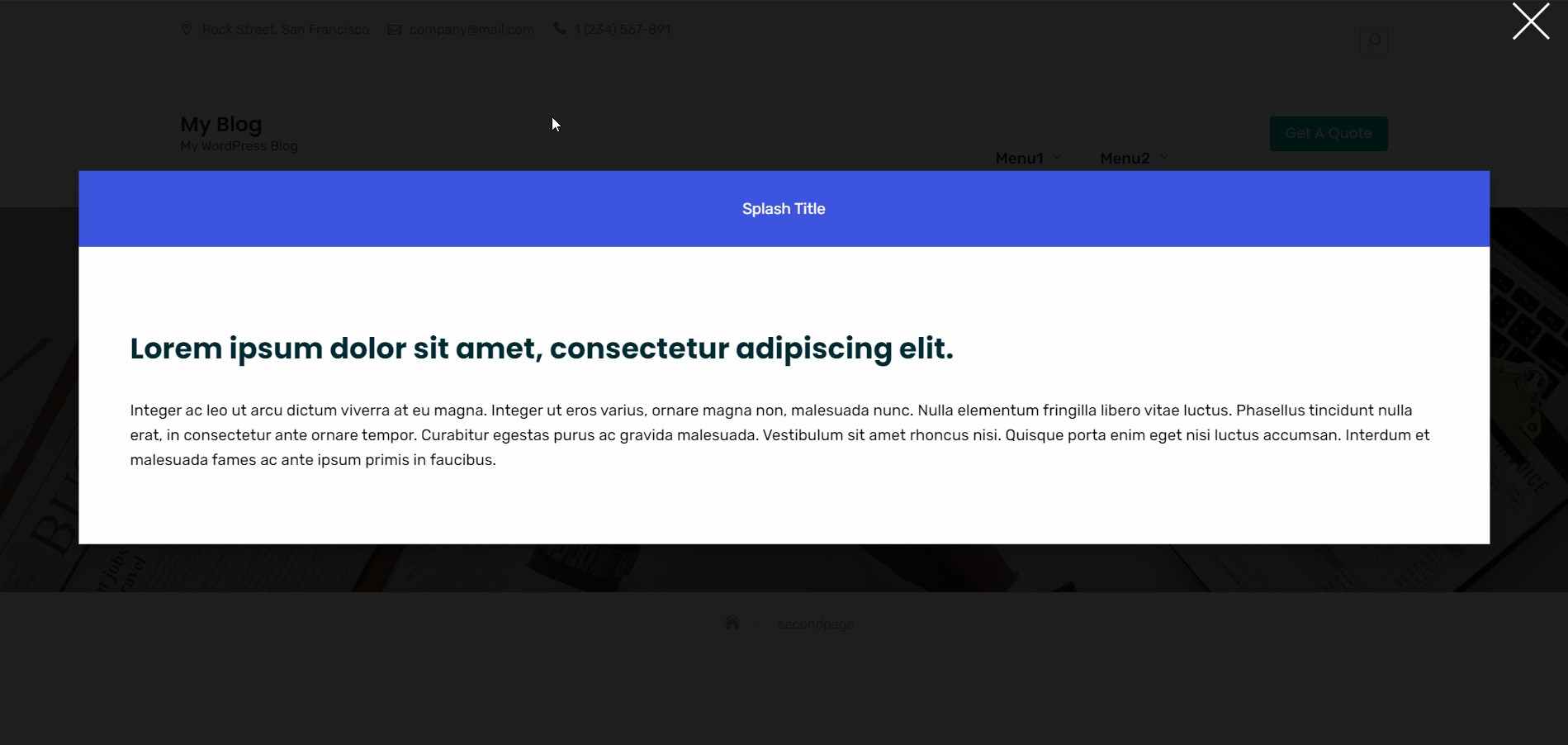 Style : Select background color of splash box. Dark, light and custom, in custom you have to select your own custom background color.
Display : Choose the display pattern in displaying splash screen, Always shows splash screen always when page loads and Once shows the splash screen once.
Delay : Set the delay in showing of splash screen after page loads.
Width : Set the width of splash screen.

Content Max Height :

Set the height of splash screen box.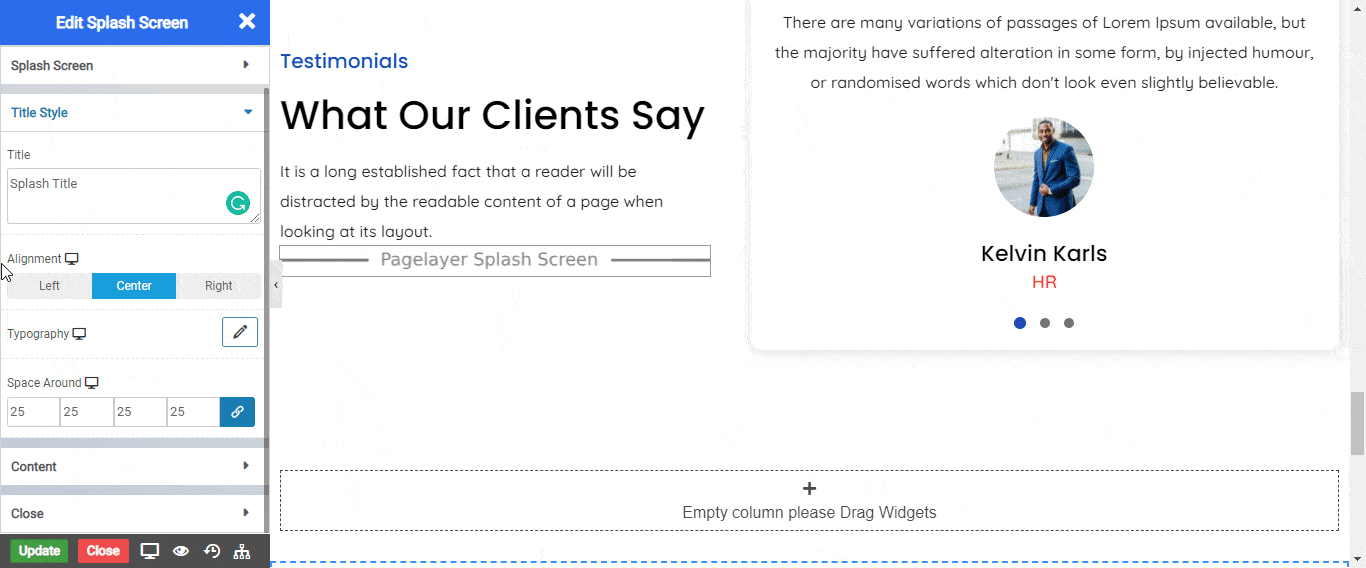 Title : Enter title of splash screen.
Alignment : Select the alignment for title in the splash screen.
Typography : Set the font and text style of splash screen title.
Spacing : Set the padding around splash screen title.
Text : Enter text and edit the text. CLICK HERE to see more.
Spacing : Set the padding around splash screen content text.
Size : Set size of close button.


Close by Overlay :

Toggle to close the box with overlay.
NOTE
-
In advance option tab . Do more styling to the Splash Screen Widget. To know more about advance option tab. CLICK HERE