The Tabs Widget allows you to separate your information into tabs, either horizontally or vertically, it allows you use icons next to the title.
The following is a GIF video to show you how to use the Tabs widget and the various options available :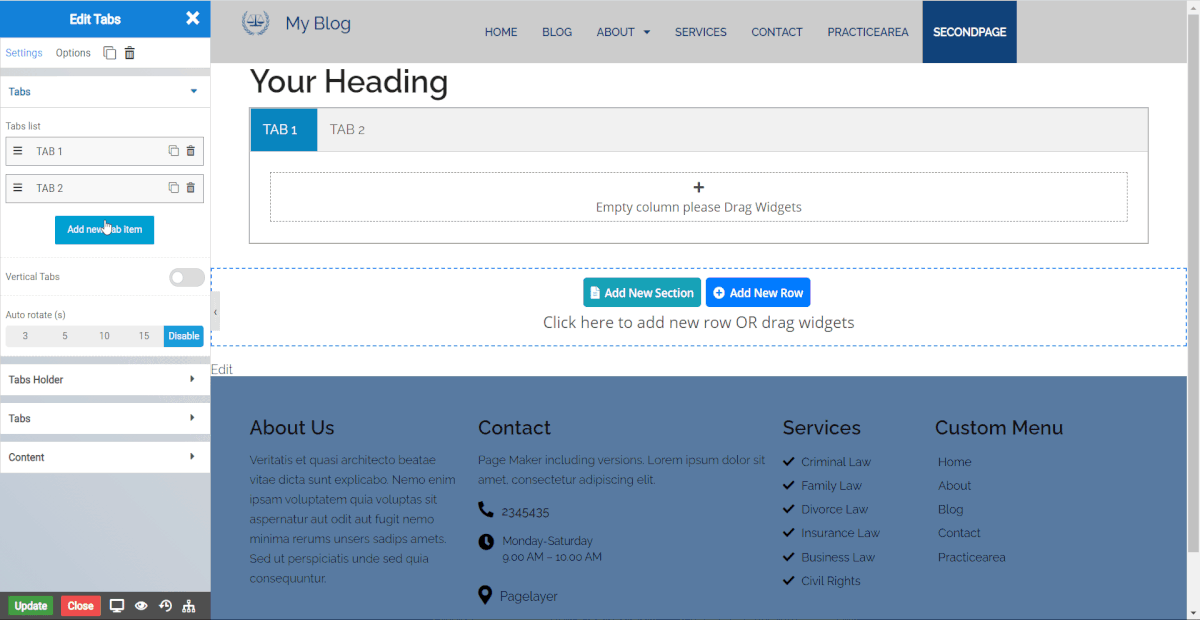 Note:- Now you can insert widgets inside the tabs.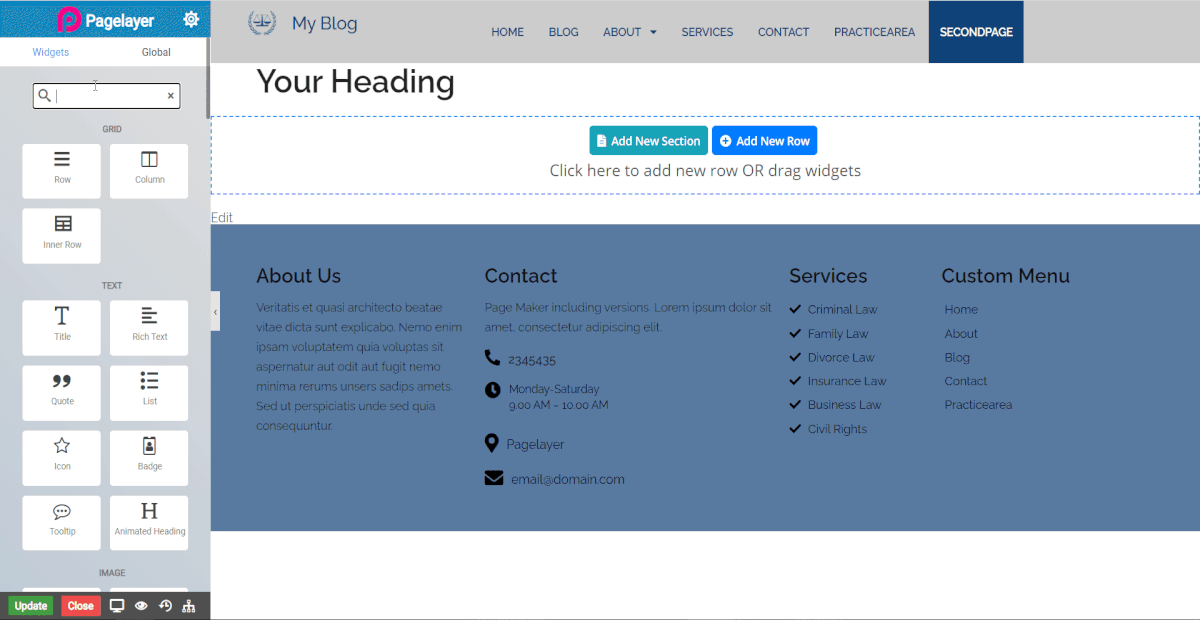 Tabs List

: Click

Add new Tab Item

to add the multiples tab. After the tab is added click on tab to add the details of tab.
This contain all the settings of Inner row widget so to check all the details of settings then
Click Here
.
Default Active Tab

: The tab which you want to show active, click on that tab and enable the default active tab button by just clicking on that slide button

Icon

: Choose the icon which will set next to the title of the tab

Title

: Enter the title of tab.

Vertical Tabs

: Click slide button to show the tabs vertically

Auto Rotate

: Select the time available in seconds to Rotate the active on tabs
Background Color

: Set the tab holder background color

Border Type

: Set the border type

Border Color

: Set the border color

Border Width

: Set the border width

Border Radius

: Set the border radius
Alignment

: Align the tabs to left, right and center

Color

: Set the color of tab title text

Background Color

: Set the background color of tab

Active Tab Color

: Set the active tab background color

Typography

: Set the typography of tab title

Icon Position

: Set the icon to appear left or right to the tab title

Icon Spacing

: Set the space between icon and the tab title
Typography

: Set the typography of tab content

Background color

: Set the content background color

Inner Space

: Set the space around the content

Border Width

: Set the border width of content area

Border Radius

: Set the border radius of content area
NOTE
-
In advance option tab . Do more styling to the Tabs.To know more about advance option tab. CLICK HERE